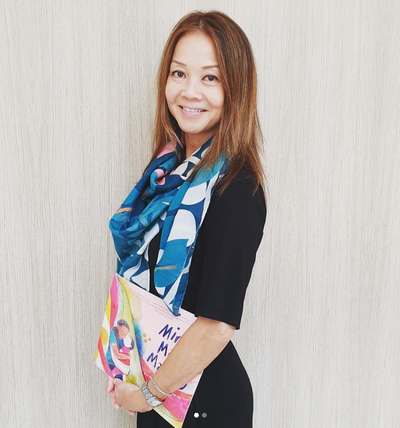 I am
Eva Wong Nava
and the editor-in-chief at
The Writing Essentials
. I am also an award-winning children's book author. My debut middle-grade novel won the bronze medal at the Moonbeam Children's Book Awards. My debut picture book was nominated for the Readers' Choice Awards.
In my recent metamorphosis, I am a developmental editor, working with authors to help them develop their stories for self-publishing or for agent submission. Developmental editing is where I look at the whole story to see where it needs improvement. I help you figure out how to tell your story better. Developmental editing is an important part of the writing process.
I also help authors with stylistic editing where I look at your turn of phrases, sentence structure, and grammar. That just means that I read the manuscript line-by-line with the aim of helping authors say what they want to say simply and coherently without changing their voice.
As a Chinese of the diaspora, I read for sensitive issues to do with the depiction and representation of East and Southeast Asian diaspora experiences and lives. I have worked with several self-publishing authors and publishers, based in the United States and United Kingdom, helping them with matters to do with character representation and how the East and Southeast Asian culture and heritage have been written about in their work-in-progress.
As a picture book author, I help aspiring and emerging picture book authors with their stories by giving them the tools to transform their short stories into suitable and appropriate ones for a readership of 4 - 8 year olds. Find out more about 'Turning Your Short Stories into Picture Book Stories'
here
.
My Experience
Before I became a children's book author, I was an English teacher. I used literature to discuss the bigger questions in life, like what is the purpose of reading, why it is important to represent diverse characters in books, and how literature can help us become more self-aware.
That hasn't changed even after taking on an editorial role. I have now worked with several self-publishing authors as well as some trade and independent publishers for various projects that include diversity reads, developmental editing, manuscript critiques, and ghostwriting.
I am also the co-founder of Picture Book Matters, a mentoring platform for aspiring and emerging picture book creators.
My Education
I combine a B.A. in English and a M.A. in Art History which gives me a broad perspective on different types of writing. As an art historian, I look at how history informs art, writing, and narratives. This knowledge helps me when reading picture book manuscripts for review and critique.
I am reading a M.A. (Children's Literature) where I will be writing a thesis on Children's Literature in Translation.
My Passions
I care about stories as they open windows into the writer's soul and inspire readers by firing up their imaginations. I read voraciously because reading informs writing. I inhale words and exhale sentences. My focus is to bring the love of books and art to young readers.
I collect picture books and have been collecting them for more than 17 years. They sit on my shelves ready to be devoured by the hungry child or the curious adult starving to tap into that child in them.
I daydream, I mumble, I scribble, I tap away at my MacBook. I fantasise, I delve in and out of story worlds. I cook, I create and I love…
A picture speaks a thousand words; a thousand words paint an unforgettable picture.
My Clients
"Engaging Eva has been an enriching and encouraging learning experience. Eva's detailed critique and nurturing style has helped me become a more confident and efficient writer."
THERESA M TAY, ASPIRING PICTURE BOOK AUTHOR
"Eva has been simply wonderful to work with. I first enlisted her help to copyedit my upcoming novel. But over and above delivering that, she was extremely generous in sharing not just valuable editorial feedback, but also advice, encouragement and industry insights. Because of that I went on to engage her for additional manuscript critique services, and look forward to working even more with her in the future!"
DARYL KHO, ASPIRING AUTHOR.
"It was Eva who introduced me to the fascinating world of picture books. As an author myself of academic books and papers, the entire genre of picture books was an unknown genre to me. With Eva's prodding, I attended the Picture Book Matters workshop last year in which Eva was a facilitator since I had the idea of composing a picture book myself. The workshop was extremely useful as it covered a gamut of children's picture books with helpful tips for potential authors. The workshop was also an eye-opener to the genre and how picture books differ from other genres of books composed for children of different age groups. Eva is an excellent facilitator. She was very clear and thorough in her presentation of the main ideas related to picture book writing; much of which, I believe, was a demonstration of the immense experience she has garnered as a successful author of picture books herself; as well as being familiar with the publishing industry."
DR THERESA DEVASAHAYAM, GENDER SCHOLAR
This friendly
link
takes you to my author website for more information.